Mister Vee is constantly on the lookout for new ideas to add to the self steering solutions. This is where those ideas are presented.
---
Veetje
In his spare time Mister Vee builds The dinghy half its size.
---
Y&B Stretch & Up (updated, formerly Y&B athr)
A little while back a new one-design small racing yacht was announced, together with plans for an ocean race in 2024. Class rules say that commercial windvane self steering systems are allowed. Which is great!
Your Mister Vee pondered on what the requirements for such a self steering system would be. Most of this is already part of the Mister Vee heritage, but for this particular boat, something was missing not only in the Mister Vee line up, it was missing in all currently available windvane self steering systems:
A windvane self steering systems with most of the system above rather than behind the boats transom hung rudder.
Having most parts above the rudder means that everything is closer to the cockpit and therefore easier to operate. But just as importantly, it puts the weight further forward, closer to the boats centre of gravity.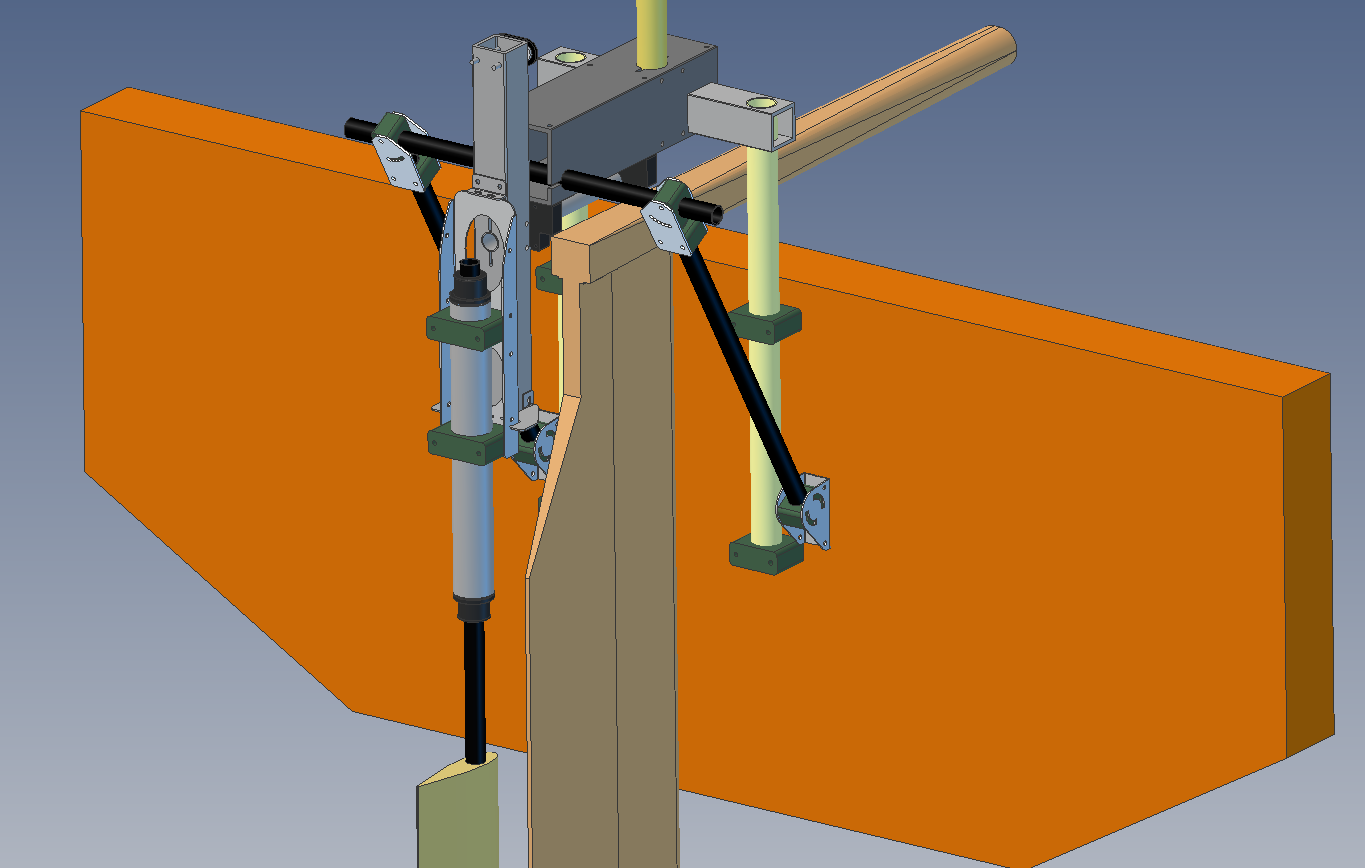 The image above shows a configuration on a vertical transom, but a semi custom version for angled transoms is in the pipe line too!
The rudder above has a chord of 300 mm but the production method allows for bigger rudders too. The vane base can be made in virtually any length, allowing much bigger rudders.
Update 2023
After introducing the idea for Y&B Athr, things have come to fruition.
A bit of redesigning was required but a version of Y&B that can be mounted as shown in the image above can now be ordered as Y&B Stretch & up.
Please refer to the Mister Vee Brochure/manual for more information or send us an email.