How to get information
Is the information you need useful for other people?
If so, we'd like it to be in the Mister Vee website. We use the "Frequently Asked Questions" for this.
If not, like the delivery of your order, then please send us an email by following the link further down this page.
---
Before placing an order
Browse the FAQ section
If you have a question prior to placing - or about an order, please look through the Frequently Asked Questions first.
If you can not find the answer and have a question that should be included in the FAQ section, please use this page to "Ask a question" (this page).
Your question will be added to the frequently asked questions as soon as it has been answered.
Please include your email address with the question if you would like to be notified that the question has been answered.
(If you are logged in to the website then you only need to tick the box to be notified.)
---
For urgent contact, contact after placing an order and before taking delivery
Please use the please send us an email using the contact form.
---
After taking delivery
Information about assembly, fitting and using your system can be very useful to other users.
Please visit the forums and ask a question there if you can't find the answer you need.
If you feel that email is the only appropriate option to contact Mister Vee, please use the contact form.
---
Company
The Mister Vee self steering systems are designed, built and shipped by:

Mister Vee/Svennovations
Workshop:
Oude Huissenseweg 4-B
Unit E
6834 GS Arnhem
The Netherlands EU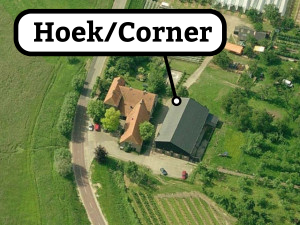 Please make an appointment before visiting us!
Is the information you need too specific to be published on the Mister Vee website?
Email us by clicking the next link:
captain (at) windvaneselfsteering.com
Post:
Van Wijnbergenstraat 31
6721TH Bennekom
The Netherlands EU
Phone (mobile): +31 628 401 405
Chamber of commerce Netherlands: 09086952
VAT number: 129763329B02