At the moment the final version of Mr. Vane was introduced by Mister Vee in 2007, Plastimo stopped selling their complete Navik units.
Until that moment, Navik (often misspelled as "Narvik") was the only brand aimed at smaller sailing craft.
After being in contact with Navimo, the Plastimo distributor in the Netherlands at the time, and receiving permission to do so, Mister Vee started manufacturing the most needed Navik replacement parts in 2010.
The latest development: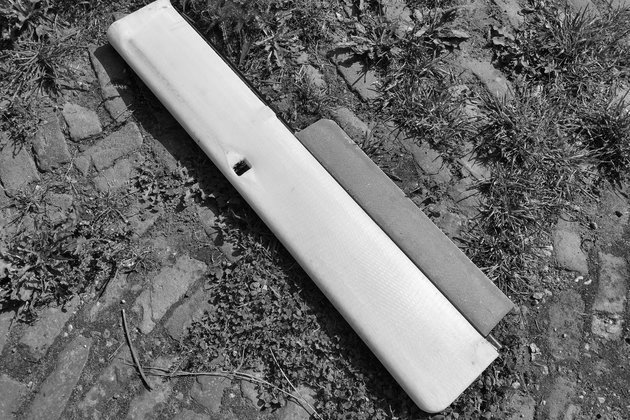 The Mister Vee version of the Navik paddle
Made from glass fiber reinforced foam epoxy, this "drop in" replacement for the Navik paddle is ready to be ordered!
This paddle can be used with the original trim tab.
Available from the webshop:
Navik Paddle!
Navik trim tab!
Jointed connector Reference number 61-16-207
Connecting rod Reference number 61-17-504
Bushing kit Reference number 61-18-403
Mister Vee USD replacement windvane kit to replace a broken Navik windvane and/or turret.
These replacement parts are made from the same or better quality materials as the originals.
You can find the parts further down every page and in the webshop

Mister Vee USD replacement windvane kit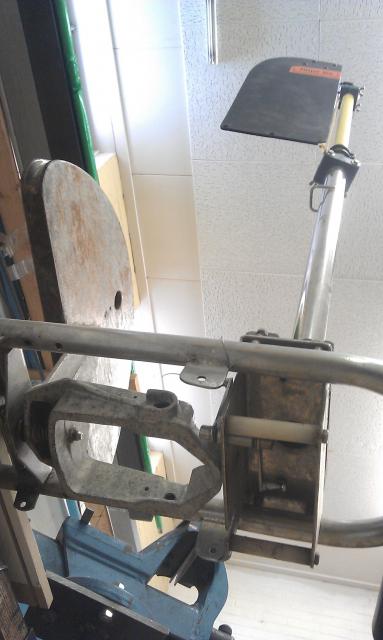 The conversion kit being fitted in the workshop
If your windvane or turret is broken but all other parts are still usable, or you are unhappy with the Naviks performance with wind from behind, it is now possible to fit the Mister Vee USD windvane to Navik self steering systems. This would lead to increased performance as the USD design gives better course keeping. The set consists of:
The Mister Vee USD windvane
A piece of tube to extend the mast
A longer connecting rod
Do you need this part? It its available from the webshop!