Ready for paint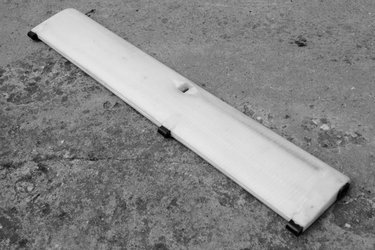 This part is made to order.
The paddle for Navik is now available from Mister Vee.
Made from glass fiber reinforced epoxy foam this paddle has better impact resistance than the original.
It needs to be painted with water proof paint if you want to protect it from UV degradation.
There are two versions:
Straight from the mold: Needs cleaning, removal of flash lines and sanding before applying paint (Save eu 45.--)
Ready for paint: You can apply the paint immediately (this price)
Trim tab NOT included